Lucius Cary, 2nd Viscount Falkland (1610-1643)
© 2007 Armchair Travel Co. Ltd. - This page may be used for non-commercial purposes ONLY!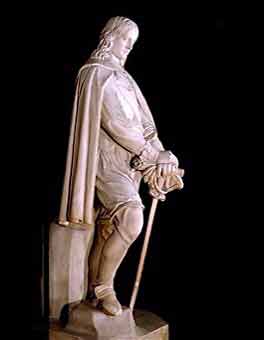 [ Play Narrated and Animated Movie ! ]
[ Virtual Tour ] [ Main Topics Index ]





When it is not necessary to change, it is necessary not to change.
- Falkland to the House of Commons, 1641.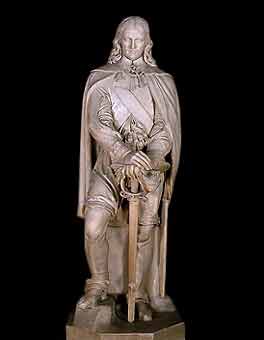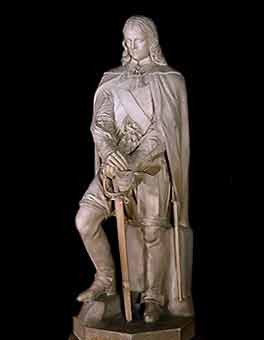 Additional Information on
Lucius Cary, 2nd Viscount Falkland (1610-1643)

Lucius Cary was the son of Sir Henry Cary, Lord Deputy of Ireland. He was an intellectual who spent his time engrossed in reading, writing poetry and theological books. On his father's death in 1633 Cary inherited the title Viscount Falkland and the family house in Tew, Oxfordshire. He was never particularly interested in the busy political life in London, and preferred to spend his time in the country. His house soon became the centre for the brightest intellects of Oxford University itself, as it filled with various members from the colleges, and writers from London. Together they wrote papers, and discussed. Members of the group included Sheldon and Clarendon - who later wrote Falkland's life.
In 1639 Falkland entered Parliament as the member for Newport, and immediately sided with the king (Charles I). Falkland was very opposed to the governments of Laud and Strafford, and is noted for his verbal attacks on judges in the House. He was a key member of the committee appointed to try the Seven Judges. On the division of Parliament over the religious question, Falkland took the side of the Long Parliament who feared the establishment of a Presbyterian Church.
In 1642 Falkland was offered the post of Secretary of State. Although there is little documented on his career in this position it is known that he was very opposed to the war, and was determined to secure peace for king and country. As the war progressed Falkland lost heart, and saw death as the only way out of a situation he could not rectify. At battle in Gloucester he deliberately exposed himself to danger, riding directly into the line of bullet fire. His death was scarcely distinguishable from suicide.

QUOTATION
We would be making a sacrifice of the rotten old scoundrel
- Lord Falkland rising to the defence of Henry Martin (during his trial), over the question of whether or not to execute him.
Explore-Parliament.net: Advanced Category Search
Keyword Categories:
_Politician
_Man
_Person
_Peer
_Object_Sculpture
_Object_Artwork
_Object_Portrait
_Artist_Bell
_Falkland