John Selden (1584-1654)
© 2007 Armchair Travel Co. Ltd. - This page may be used for non-commercial purposes ONLY!


[ Play Narrated and Animated Movie ! ]
[ Virtual Tour ] [ Main Topics Index ]





Ignorance of the law excuses no men: not that all men know the law, but because 'tis an excuse every man will plead, and no man can tell how to refute him.
- Himself.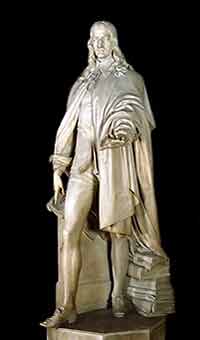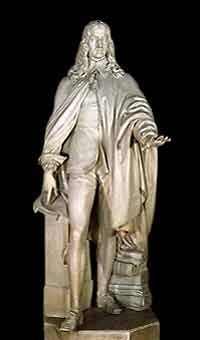 Additional Information on
John Selden (1584-1654)

John Selden was an English jurist and scholar of the seventeenth century. He was called to the Bar in 1612, and entered Parliament in 1621. Selden was a distinguished legal historian, and played an active part in parliamentary affairs. He was often consulted by those in high office because he was an authority on constitutional law and a historical expert.

Selden played an active part in the attack on Buckingham in the second Parliament of Charles I, and was one of the chief managers of his impeachment. When Parliament met in 1628 to debate the question of Habeas Corpus, Selden was chairman of the committee appointed to consider. In 1630 he was prosecuted in Star Chamber for his radical writings. In 1640 he was appointed to the committee examining the case of Strafford, and in 1641 to that examining Archbishop Laud.
In 1642 Selden retired from office in order to pursue his literary career. His most important works are;
'The Histoire of Tithes' 1618, 'Mare Clausum' 1635, 'Table Talk' 1689.

QUOTATIONS
'Tis not the eating, nor 'tis not the drinking, that is to be blamed, but the excess.
- Himself.
Preachers say, Do as I say, not as I do.
- Himself.
Ceremony keeps all things; 'tis like a penny glass to a rich spirit, or some excellent water; without it the water will be spilt, the spirit lost.
- Table Talk, 1689.
Explore-Parliament.net: Advanced Category Search
Keyword Categories:
_Object_Portrait
_Object_Artwork
_Object_Sculpture
_Politician
_Man
_Person
_Artist_Foley
_Selden