The Great Seal of England
© 2007 Armchair Travel Co. Ltd. - This page may be used for non-commercial purposes ONLY!


[ Play Narrated and Animated Movie ! ]
[ Virtual Tour ] [ Main Topics Index ]





The 'Great Seal of England' or 'Seal of Majesty' is the principal Seal of the nation. It is used to authenticate documents of the highest importance. The round seal shows the seated sovereign with the Royal insignia - a new one is made upon the ascension of each monarch.
The 'Great Seal' first appeared in England during the reign of Edward the Confessor. It was originally the seal of the King, however, with the growth of English government, the seal soon became used by the Chancery as a means of validating laws. By the late Twelfth Century, documents were folded and wax seals were affixed to ensure both secrecy and authenticity.
As the power of the 'Great Seal' grew, the Sovereign found it necessary to adopt his own Private Seal, and so government kept the 'Great Seal', which Parliament still uses to this day. The Lord Chancellor is now its custodian, and still has to affix the Seal to the Royal Proclamation in order to dissolve the old and call a new Parliament.
Each seal is made from the solid silver matrix designed for Queen Elizabeth II in 1953. It shows her Majesty on horseback, wearing the uniform of Colonel in Chief, Grenadier Guards, and below the horse is her Majesty's Crowned Cypher. The reverse shows the Queen throned and robed, holding in her right hand the Sceptre and in her left hand the Orb. Behind the Queen's shoulders appears the motto - Honi Soit Qui Mal Y Pense.
As the original wax pendant seals were very fragile, today's seals are made from heated thermoplastic which is poured into the silver mould and pneumatically pressed - thus leaving an imprint of the Matrix design.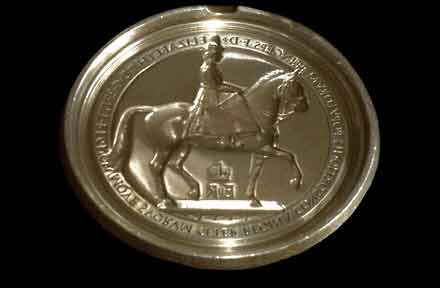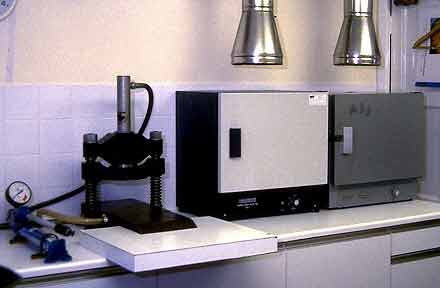 Explore-Parliament.net: Advanced Category Search
Keyword Categories:
_Object
_Seal